WELCOME TO BYRON BAY INTERACTIVE
We are a skilled local graphic design company who can help you achieve your business marketing goals. Digital media design is an evolving field and we keep up with the cutting edge of developments in design for print and on the web. Are you ready for evolution? Call us now for a no obligation chat about your graphic and web design needs!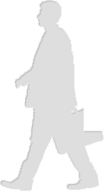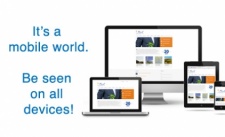 responsive
We design responsive websites that detect the platform of the user and adapt to optimise the viewing experience. Make sure your web marketing is visible on all platforms.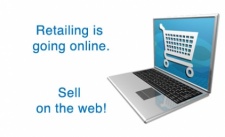 ecommerce
We design websites for all kinds of contemporary online business needs, including portfolios, shopping carts, blogs. eCommerce is a specialty - sell your product online. Just ask!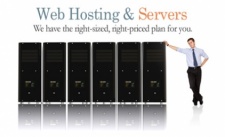 hosting
We help with all your website needs including domain registration and secure web hosting with cPanel and great support! Just ask about our competitive packages.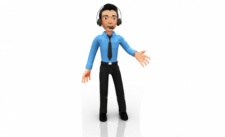 client-support
When you become our client, our support is just one phone call away to provide you professional resolutions to your needs. We value our customers.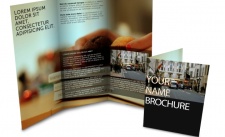 brochure-design-byron-bay
We design professional quality brochures in all formats to promote your product or business service. Just ask!
Web Developer
After indepth analysis of your market position & competitors, we'll build a responsive site that you will be able to easily update/edit yourself after an easy lesson. We use the two major content management systems (CMS) . Ask us about these great systems which give your web project amazing functionality while remaining affordable, AND they have a powerful plugin system so that, as new developments happen on the web, you will be able to "plug in" new functionality. Your website will never go out of date.

Apps Developer
It's a mobile friendly world. Our websites are "responsive" - they detect the platform of the viewer and adapt to mobile phones or ipads / tablets. But hey, there's more! Ask about our mobile apps development. We can build you a mobile app to improve your marketing to your existing client base. Send out offers, specials and news updates direct to your customers mobile phone, styled with your customised branding to keep your brand familar and remind them of your great products and services. Stay in touch with your customers!

Graphic Designer
We are digital media specialists with years of experience. We are qualified experts in the use of Photoshop, Illustrator, InDesign, and all the contemporary digital design software. We do photo retouching and 3D visualisation. We are here to help with all your print design needs, including posters and banners. We can do photo-realistic mock ups of products to help you visualise how your branding will look. Don't hesitate to call and let's have a friendly no obligation chat about your marketing ideas. We're here to help!

Photography & Copywriting
We have expert staff photographers to assist in creating the right images for your print marketing & website development needs. Great marketing, for print or web, is a synthesis between a clear, well written text story and a vivid, attractive visual story. You need great photos to individualise your marketing. We do people, product & real estate photography. We also do weddings! Don't hesitate to call and ask us about your photography needs. We also do copywriting as a stand alone service. Just ask!
Graphic Design
We design logos, brochures, business cards, flyers - all the advertising and marketing collateral you need to drive your business.
It all starts with the logo. Logos are so simple but they remain the first great challenge after the name in setting up your business. They should work billboard size and on a grainy fax, so have to look good in both colour and black & white.
Call us now and talk over your graphic design needs. We are competitive in out pricing and strive to be a friendly, reliable local service provider with great support. If you feel stumped for ideas we can help... and we are great at logo design.
Don't hesitate to phone or email us with any questions. We're here to help.